Acorn is the world's biggest business dedicated solely to the manufacture, supply and maintenance of home stairlifts.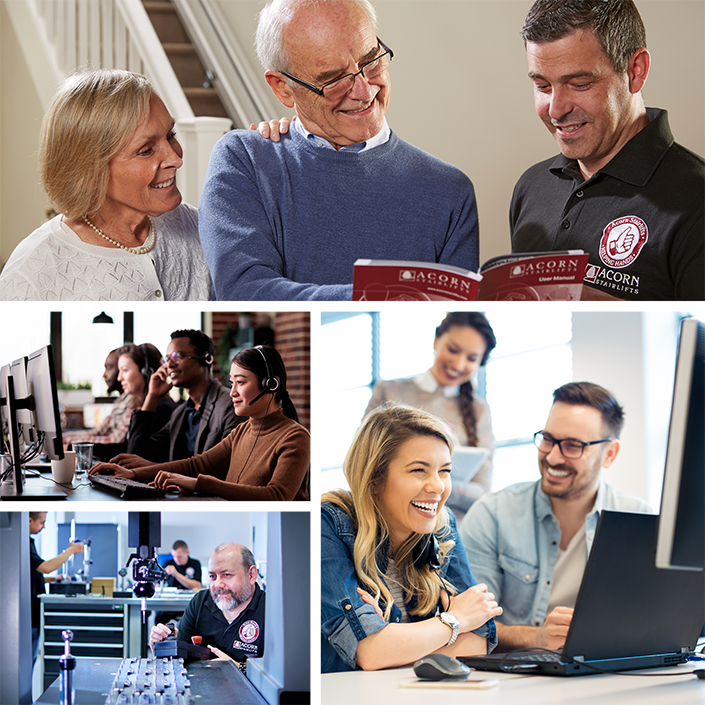 Acorn is a global business which employs around 1,500 people worldwide. We're always looking for talented people to join the Acorn team.
Career opportunities are available across all our departments, including manufacturing, engineering and design, stairlift installation and maintenance, sales and marketing, international logistics and many more.
Acorn has held the prestigious Investors in People accreditation continually since 2006. This Government-backed scheme recognizes businesses which commit to the continual training and development of employees and strive to make their company a great place to work.
Acorn has a strong focus on staff retention and progression. New employees complete a thorough induction programme, with further training opportunities enabling them to enhance their skills, improve their personal profiles and progress within the business.